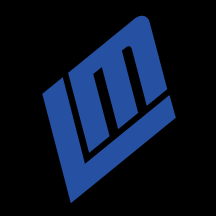 LOADMASTER MARINE LTD

Marine Consultants & Surveyors

Vancouver, BC, Canada

Draught Survey

A draught survey is one of the most common methods used for determination of  the quantity of cargo loaded to a vessel.  Based on the Principle of Archimedes. the survey is usually carried out for determining Bill of Lading weight. The interested parties in the draught survey are typically, Shipper, Receiver, Shipowner, Charterer and Terminal.

The accuracy of the draught survey is governed by many well documented factors such as accuracy of hydrostatic tables, weather and sea state, and varying densities of the ballast water/ sea water to mention a few. However, one of the most important factors is the knowlege of the personnel who are carrying out the survey.  At Loadmaster Marine we have the qualified personnel who have the training, the experience, and most importantly, the attention to detail that is paramount in carrying out the draught survey.  Our personnel have the local knowledge of the terminals, the seasonal knowlege of the berths and the experience of carrying out draught surveys on behalf of bulk shippers on the West Coast.

We carry out joint, min / max and intermediate surveys for a single bulk commodity or parcel commodities.  In addition, we will survey vessels for deadweight issues such as draft limitations.

Loadmaster Marine uses marine software created by BG Marine for its draught surveys & bunker surveys.

Copyright Loadmaster Marine Ltd 2008